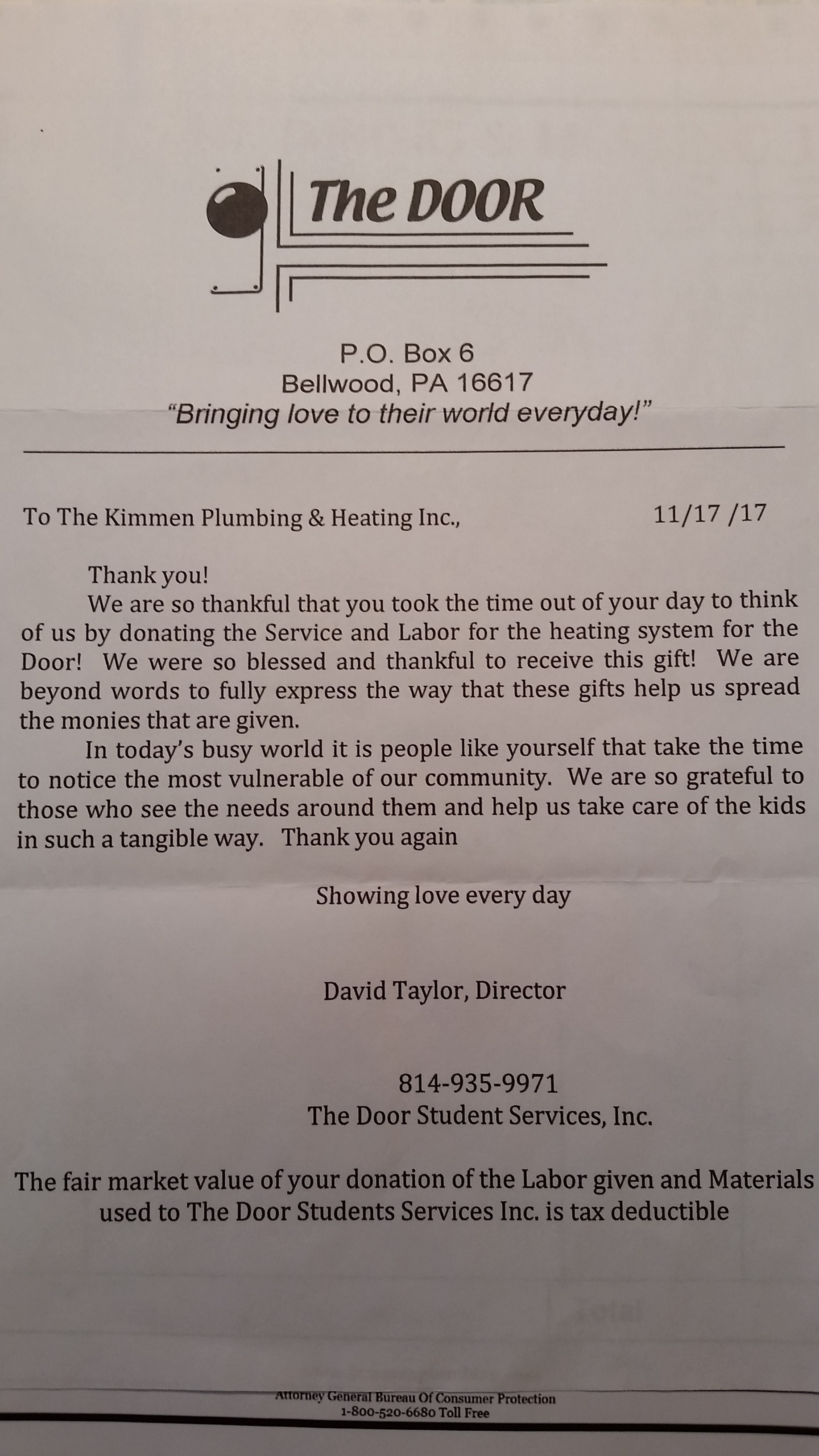 My family & I have always used Kimmen Plumbing & Heating for our plumbing and heating needs! They are very professional and do an excellent job! I recommend them to everyone!
Missy Telllish Farabaugh 9/18/2015
Here is a guy (Charlie Kimmen III) who has the Highland Hall job and Elizabeth Apartments job... he took time out of his busy schedule to stop at my residential home for a minor water issue I was having. Charlie went out of his way to make me feel better about the findings in my home and I would recommend them to anyone that asks. Thanks Charlie.

Donna Riley 8/12/2017
Remodeled our bathroom this year and used Kimmen Plumbing & Heating. They made the process easy and were extremely professional. We use them each and every year to clean our boiler and even used their excavation division on a driveway expansion at the end of the summer. I will only use Kimmen and recommend them to anyone who will listen:)
Lynn & Ron Nagle 10/23/2017